Platinum Package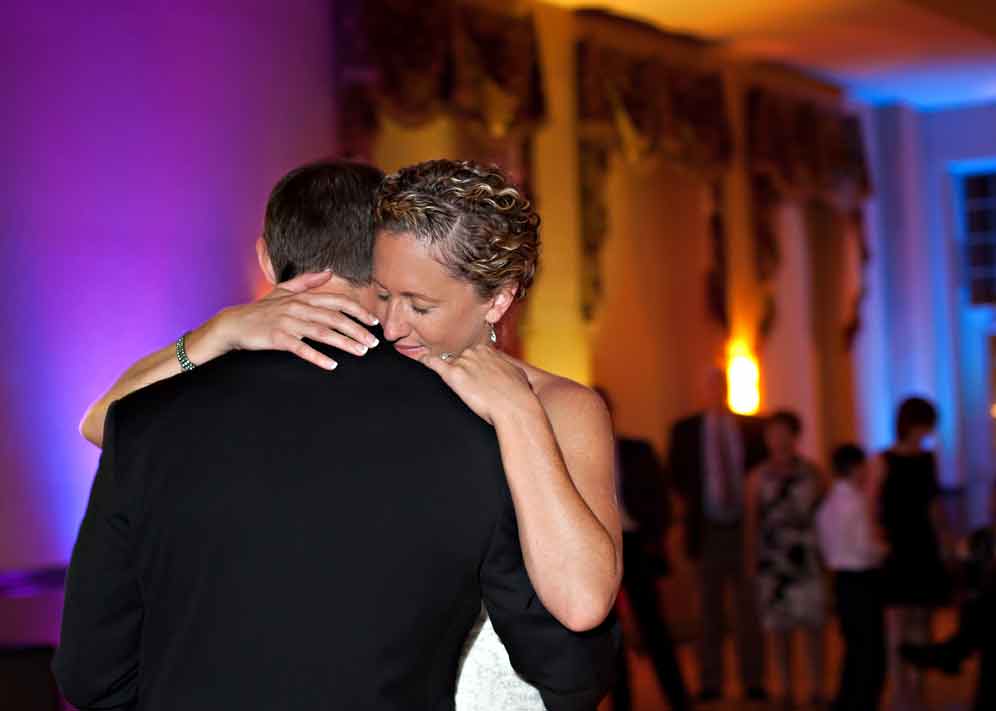 Choosing our Platinum wedding package will put that elegant touch on your wedding you have been searching for. This package includes an entire day of service. We will be there hours before your guests arrive, setting up and making sure everything is perfect for your day. As your guest arrive, cocktail music, in the style of your choice will be played, and announcements made so your guests are directed where they need to be. Going into dinner we will transition the music to a more romantic level while you prepare for your Grand entrance. During dinner, a PA system with multiple wireless microphones will be supplied for your speeches and toasts. After dinner, all of your special dances and grand march can be tailored to your needs, creating a unique reception every time. Unlimited consultations will help us understand just how you are imagining your day, and let us prepare our performance around your vision. In all, the platinum package takes care of all your wedding day details, leaving you to enjoy your celebration with all your guests. Equipment and service list: Early setup so you can rest assured that all light and sound checks will be done before your guests arrive.
Diamond Package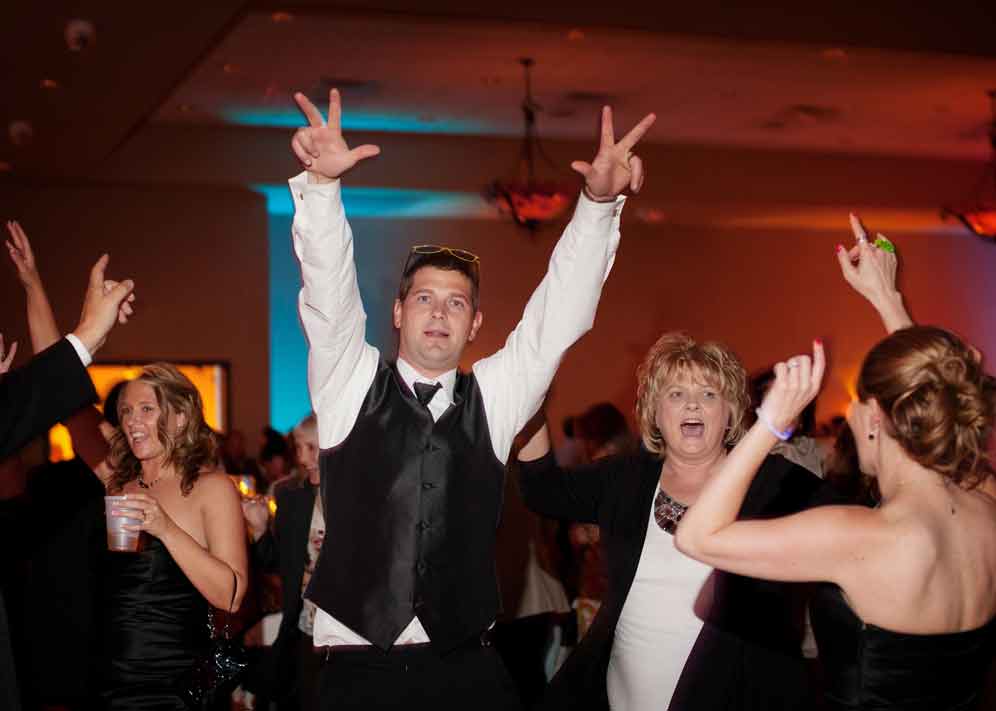 The Diamond package is designed for newlyweds who have booked a hall that supplies them with cocktail/dinner music, and a PA system for dinner, but are still interested in having a Master of Ceremonies to perform introductions and guide their guests attention where it needs to be. This being offered by the hall, we can then start our service after dinner and play for a duration of 4 hours (additional time available at $50/hour). All music and dances will be tailored to your needs, through information we gather from our questionnaires and meeting(s). This package does not include up-lighting, but can be added as an extra.
Equipment and service list: 2 Jbl Eon 15" G2's - Additional available 2 21" Cerwin Vega Strokers for room filling bass Mixmeister control for flawlessly mixed music 10' Full Rack DMX Lighting American Dj Quad Gem (videos on lighting page) Chauvet Vue III 2 Chauvet Intimidators Scorpion laser light for amazing ceiling star effect Fog Machine Mirror ball with double light effect Two Wireless Mics Full Mixing Rack w/ on the spot download capabilities Glow Skirt facade with back-lighting Meeting in person to discuss how you see your day!! Early setup so you can rest assured that all light and sound checks will be done before your guests arrive. 4 hours of professionally mixed music, along with a stimulating light show. Grand March and other dances tailored to your needs. Customized light-scribe CD, with a wedding photo etched onto it and music from your night.